Cushcraft ASL670 (ASL-670 ASL 670)


Friday, June 11 2004 @ 20:30


Cushcraft's new ASL670 is the ultimate multi-use antenna. Since the antenna is a log periodic, it offers continuous coverage through the 2 meter and 6 meter (50Mhz) bands as well as 220 Mhz (1.25 meter) and 440 MHz (70 centimeter).
So, while being a terrific antenna for operating on those bands, it is also a great aviation and publicsafety band monitoring antenna.
Use the antenna for contesting and mountain topping if you like. The antenna is compact and easy to assemble and disassemble with no tuning required.
Yet it is rugged enough for permanant installation. The ASL670 really shines in its performance specs.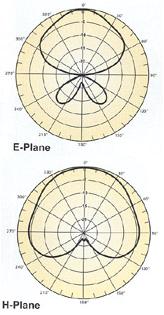 Technical specifications :
+ Frequency: 50-450 MHz Continuous
+ Elements: 14
+ Gain: 6.5 dBi, 4.5 dBd
+ Front To Back Ratio: 20
+ SWR: 1.5:1 average
+ Power: 300 watts
+ 3dB Bandwidth H Plane: 110 °
+ 3dB Bandwidth V Plane: 80 °
+ Longest Element: 127 inches (3.2 m)
+ Turning Radius: 6.25 feet (1.9m) Horizontal Mount
+ Turning Radius: 3.80 feet (1.15m) Vertical Mount
+ Boom Length: 6.75 feet (1.9 m)
+ Wind Surface: 2.52 sq. feet
+ Weight: 11.25 Lbs (5.2 kg)